Regular Monthly Meal Package
MR-1001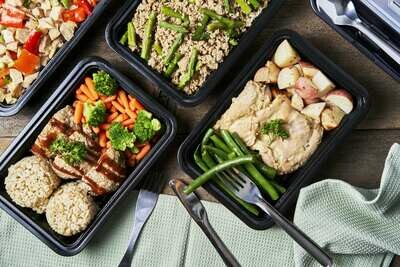 Meal Packages
Packages are designed for variety. All seafood and/or All beef options do not qualify.

Our popular Monthly Package consists of 40 meals (10 meals per week 2 of each per our weekly menu). The chef creates a 5 meal menu each week. We cook and prepare those every Sunday and yes, we deliver them too!

Select your preferred protein.
Add extra meals.
Your meals are delivered every Sunday.
FREE LOCAL DELIVERY APPLIED AT CHECKOUT
Poultry: Chicken & Turkey (0)
Beef: Ground, Sirloin, & Tri tip (0)
Seafood: Salmon, Shrimp, &Tilapia (0)